I am not in the habit of reading e-books. For one thing, I despise the concept. I much prefer to have a book in my hand. For another, I do not doubt that the backlight of the e-page shall eventually render my eyes useless. In this instance, however, e-books have served me well. I've been dragging myself through Joseph Kanon's
Stardust
-- it's enjoyable, but it has a lot of technical and historical information in it that I'm not wholly familiar with and so it's been difficult to get through -- and I needed something to supplement my cravings for the written word.
I had been meaning to read the remainder of Abigail Reynolds' Pride & Prejudice Variations (you may
recall
my reading
Impulse & Initiative
as well as
Mr. Fitzwilliam Darcy: The Last Man in the World
) but they're not available through the NYPL system, nor are they wholly inexpensive. I resolved to find them online as e-books, and did find them, and read them over the course of a few nights in this last week and, on the whole, made me very happy to be back in the world of my more acute understanding.
The three remaining books were
From Lambton to Longbourn
,
By Force of Instinct
and
Without Reserve
. All three, as with Reynolds' other Variations, explore other options for the characters of the classic
Pride and Prejudice
, all ending with each character in his or her correct place. For the most part we're greeted by the characters we all know and love, but I found myself a little exhausted by the extensions of Elizabeth and Darcy's characters. Any modern reader of Jane Austen is bound to be influenced by the influx of Austen films in the last 20 years. That said, it seems like many writers (Reynolds included) who choose to dip their pens into the exhausted Austen inkwell, choose to rely on the hollywoodesque glamour of these characters as living beings on the screen. That is to say, I often find that Elizabeth and Darcy more closely resemble the actors playing them than they do the characters as defined within the constructs of the original novel.
Take, for instance,
From Lambton to Longbourn.
The "variation" here is that, instead of letting her alone and readying for his remedying trip to London on account of Lydia, Darcy chooses to stay with Elizabeth, the two express their changed feelings, etc. etc. and end up in each others' arms before the first chapter is out. This of course wreaks havoc with the Gardiners, etc. etc. But it is out of character for the both of them. The want of propriety is one thing, but part of what makes Darcy the epitome of literary manhood (for many, obviously I don't speak for all) is his pensiveness and his ability to put his actual concern for Elizabeth and her sister before his own concerns and even before his own feelings. Without that chapter of Fitzwilliam Darcy, the strength of the love between the two of them seems faulty.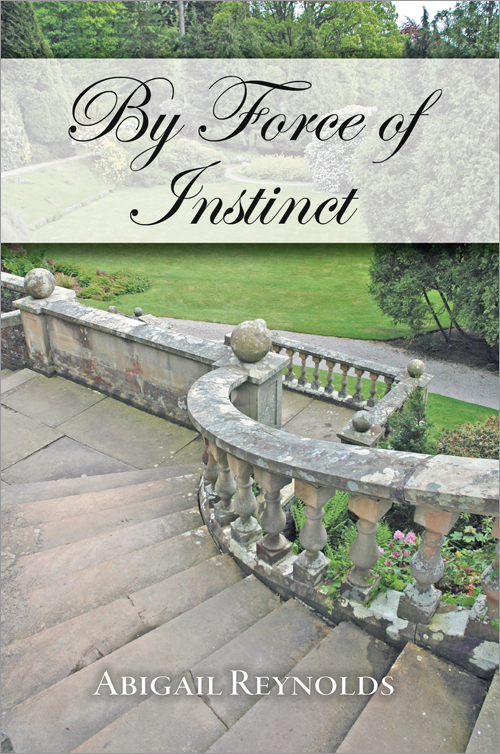 As another example, we have
By Force of Instinct
where the variation takes an even earlier cue - Mr. Darcy is unable to vacate Rosings directly after his letter to Elizabeth, and so they remain quartered together in Hunsford for longer, bringing about their reconciliation sooner - so much sooner, in fact, that when Elizabeth travels to London to reunite with her sister after being at Rosings, they are greeted there by Darcy and Bingley, and the reunion of the two couples happens much faster than it should be. In this case, Elizabeth hardly has the time to fall in love with Darcy at all. In fact, his rapid inconsistency with regards to herself and her sister would make Jane Austen's Elizabeth laugh more than anything else.
And finally, I come to
Without Reserve
which, even more than
Mr. Fitzwilliam Darcy: The Last Man in the World
, is my least favorite. Perhaps it's to do with the introduction of a character that Reynolds has created, who then takes such a prominent place in the plot, and whose presence results in imbuing Elizabeth with characteristics, concerns and convictions which the classic Elizabeth (the Atari Elizabeth, if you'll allow me) would never have had.
Without Reserve
is less than favorable. While it does not pit the characters decidedly against one another in reprehensible ways(the biggest problem I had with
The Last Man in the World
), it sets up a pile of beliefs, motives and convictions that otherwise need not be considered, and then mows over them as if "love will solve everything." It's cheap. And it's trash. I truly hate saying that, but
Without Reserve
is truly without merit..
On the brighter side of things, all of this digging into what could have been encouraged me to pick up the original again. I've read it countless times, but I felt like I really needed to cleanse my palate. And I did so in still another way I'm not usually prone to - by audio book. On iTunes, you can download, for free, a podcast of certain books - in this case, it's Pride and Prejudice read by Karen Savage for Librivox.org, and it's broken into chapters. I've found that listening to it while taking my daily morning walk has been not only soothing, but revelatory. I'm finding things in the text that were not, as far as I can recall, apparent any previous time I've read it. And it's made it quite interesting.
The fact that I can still find new things in the text when I've read it so many times I believe is not only a credit to the author (as well as to the librivox.org reader, who marks her emphasis dutifully, but without contrivance), but another example of how we've become so dependent on the film versions of these stories. I find myself a little concerned at my own susceptibility to such hollywoodization, but I shall seek to remedy that, and I believe that these audio versions may be an excellent way to reaquaint myself with my lesser-read Austen (
Emma
,
Sense & Sensibility, Mansfield Park
). Of course, I still prefer the actual written text on the page, but while I walk in the morning, these can be excellent.
[As a last-minute edit, I should add that Abigail Reynolds has recently published her newest "variation" titled Mr. Darcy's Obsession in which the road diverges while at Hunsford, but before Darcy makes his intentions known - more information can be found on Austenprose - according to that blog's information, Reynolds has a sequel focused on Georgiana in the works, following this most recent work. I can't say I'm terribly excited about either, but find that I shall read them, if only to wrap up my experience with Ms. Reynolds and her Variations once and for all.]