Monday Mailbox #19: The Borders Sale
This month's Mailbox Mondays are being hosted by Life in the Thumb
I'm actually writing to you this week from Saturday. I'm not sure what this bitch of a hurricane is going to bring, whether I will have power or water or what, come Monday, so I've scheduled this post to go up with or without me. I hope everyone fares through the hurricane okay, and I'll see you all in a few days!
As we all know, Borders is shuttering its doors any minute now (there are signs on all the registers that say "We don't know when our last day is!", but based on the depleted selection, it can't be too much longer now. On Thursday morning I got an updated e-mail about the prices dropping, and I decided to stop in before work to see what I could find. There were a few treasures, but most of what's still on the shelves is the dregs of literary fiction. *sigh*
The Little Women Letters, by Gabrielle Donnelly
One of those books I wanted an ARC of, but didn't get... now I can read :)
Scarlett, by Alexandra Ripley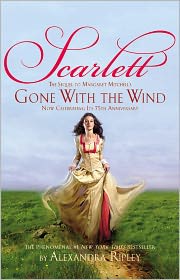 The only one on my Autumn 2011 TBR pile (look for a review in late October)
Fated, by S.G. Browne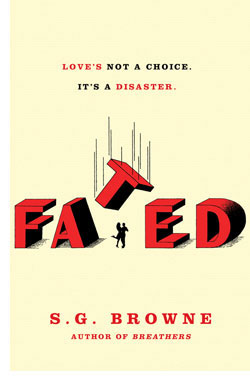 I just thought this one looked cute.
American Best Non-Required Reading of 2008 and 2005
Continuing my Best American Nonrequired Reading collection. I now own 2005, 2007, 2008 and 2009.
Daughters of the Witching Hill, by Mary Sharratt
This is about British witches, not the Salem witches, but I thought it could be interesting.
To Be Queen, by Christy English
Another one I failed to get an ARC of, this is "a novel of the early life of Eleanor of Aquitane." Bring on the historical fiction!
Three Stages of Amazement, by Carol Edgarian
Not gonna lie, I bought this for the soap bubble. I have no idea what it's about. Yeah, I'm that person.
Also this week, from the library:
Jane and the Barque of Frailty, by Stephanie Barron
Part of the Being a Jane Austen Mystery series, I'm not going to get to this one for some weeks... I see library fines in my future...
And finally, an ARC:
If Jack's in Love, by Stephen Wetta
Due out at the end of September, this image doesn't really show how pretty the cover really is... there's a lot of detail lost in the digital translation, but anyway... yes. I'm looking forward to this one, for sure.