Monday Mailbox #16
from my office's lending library:
The Narrative of Sojourner Truth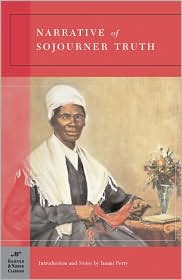 Been on my to-be-read list forever, and now I have a copy.
The Lincoln Lawyer, by Michael Connelly
This was probably sitting in the office for a while. I've never read Michael Connelly (my loyalties lie with John Connolly on the Conn_lly spectrum of things). But this was recently made into a film starring Matthew McConaughey. And I love Matthew McConaughey. So I figured, why not?
Lock and Key
, by Sarah Dessen
For some reason there were 2 or 3 brand new copies of this paperback sitting in the lending library, just kind of left sitting on top of other books. I don't have much of an idea of what it's about and I'm not sure I'll like it, but there it is.
for review:
The Pirates of Barbary: Corsairs, Conquests and Captivity in
the Seventeenth Century Mediterranean,
by Adrian Tinniswood
Pictured above is the hardcover, but actually my copy is the new paperback due out from Riverhead Books on 9/6/11. The paperback inverts the middle portion of the cover, giving it a kin of aqua background, a cream for the larger portion of the title and author's name, and then black for the subtitle. It's an absolutely beautiful cover and...um ...it's about pirates! I'm kind of excited.
Just My Type, by Simon Garfield
I'm so excited about this book. So. Excited. It's so pretty. It makes me so happy. This is going to be such a FUN read. It's due out 9/1/11 from Gotham Books.
The Woman Who Heard Color
, by Kelly Jones
Another galley copy, though this cover is GORGEOUS. Due out in October from Berkley. It's about art. <3
Changó's Beads and Two-Tone Shoes,
by William Kennedy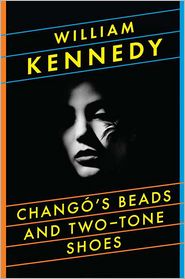 Galley copy of a new Viking hardcover due out 9/29/11. It's about Cuba...and Albany. It seems interesting, so huzzah.
The Death of King Arthur, by Sir Thomas Malory
a retelling by Peter Ackroyd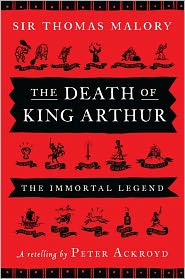 It's Malory's Le Morte d'Arthur but kind of changed up. This is the paperback edition from Viking, due out in November. The hardcover came out last year.
Incognito
, by Gregory Murphy
Berkley sent me another NYC-centric book. This one came out in July, so the review'll be somewhat behind, but I'm hoping to power through it in the next few weeks. It's pretty!