Top Ten Tuesday: Top Ten Books on Lauren's Fall TBR List
From The Broke and the Bookish:
Guys, it's that time again: the time to get excited about the books you'll be reading next season! And more particularly: what books you're most excited about that have made it on your Fall TBR list!
Well, we're in the home stretch: the final quarter of the year, and I am SO far behind on my reading this year. So the ten books here are the ones I'm hoping to finish by, say, the end of October:
1.
Tinker, Tailor, Soldier, Spy
by John Le Carré
I just started this one last week, and I would have finished by now, except that I've been totally and utterly distracted. I've been playing Sudoku on the train ride home instead of reading. For shame. Ten points from Gryffindor.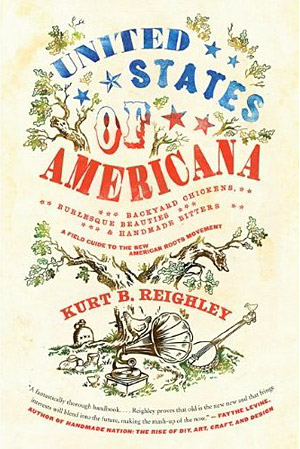 2. Tristessa, by Jack Kerouac
Almost forgot I had this.
3. Forever, by Pete Hamill

4. The Elegance of the Hedgehog, by Muriel Barberry
Buying this so that then I can read...
5. Gourmet Rhapsody, by Muriel Barberry
6. The Gates, by John Connolly
FINALLY
7.
United States of Americana: Backyard Chickens, Burlesque Beauties, and Handmade Bitters: A Field Guide to the New American Roots Movement
, by Kurt B. Reighley
Consider this my election-season reading. They have that saying about keeping your enemies closer and understanding their though processes so that you can better defend against them but, frankly, just LOOKING at Mitt Romney's No Apology: Believe in America makes me angry. Should we ever actually be in a room together, I might throw it across said room. So I'm going for something a little milder: just plain prettyish Americana.
8. A Time of Miracles, by Anne-Laure Bondoux
Bondoux also wrote my much-beloved The Princetta.
And finally, in honor of Halloween:
9. Psycho, by Robert Bloch
and
10. Jane Slayre, by Charlotte Brontë and Sherri Browning Erwin