Giveaway: The Bookman's Tale, by Charlie Lovett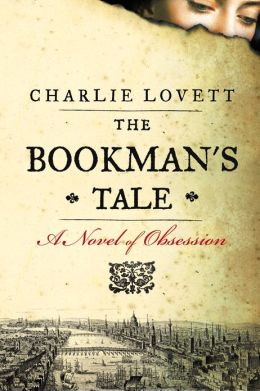 Hay-on-Wye, 1995. Peter Byerly isn't sure what drew him into this particular bookshop. Nine months earlier, the death of his beloved wife, Amanda, had left him shattered. The young antiquarian bookseller relocated from North Carolina to the English countryside, hoping to rediscover the joy he once took in collecting and restoring rare books. But upon opening an eighteenth-century study of Shakespeare forgeries, Peter is shocked when a portrait of Amanda tumbles out of its pages. Of course, it isn't really her. The watercolor is clearly Victorian. Yet the resemblance is uncanny, and Peter becomes obsessed with learning the picture's origins.
As he follows the trail back first to the Victorian era and then to Shakespeare's time, Peter communes with Amanda's spirit, learns the truth about his own past, and discovers a book that might definitively prove Shakespeare was, indeed, the author of all his plays.
The book is due out May 28th. You can win your very own copy by entering the giveaway

here

. The winner will be announced in next Monday's mailbox.