Mailbox Monday 5/20/13
First of all, let's get last week's giveaway out of the way:
For a copy of Deborah Harkness' Shadow of Night, the winner was
Johanna C.
And for the super cute alchemical buttons, the winner was
Jessica P.
Please be sure to check your email for details!
***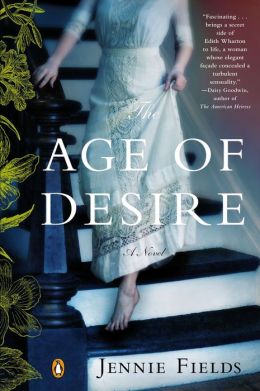 (Penguin; On-sale: 5/28/13)
"Now in paperback, a sparkling glimpse into the life of Edith Wharton and the scandalous love affair that threatened her closest friendship, The Age of Desire: A Novel, by Jennie Fields, brings to life one of literature's most beloved writers, whose own story was as complex and nuanced as that of any of the heroines she created.
Extraordinary coincidences, such as the sudden discovery of more than 100 letters from Edith to Anna, Edith's governess turned literary secretary and confessor, make Jennie Fields' own story of writing this novel remarkable. In The Age of Desire, Fields seamlessly weaves these letters and other diary entries throughout a narrative that alternates between the points of view of both women, taking the reader on a vivid journey through Wharton's exhilarating world."
BONUS you can win your own copy of The Age of Desire by entering this week's giveaway! Winner will be announced on Monday 5/27. Enter by clicking

here

.

This giveaway has ended.