Tuesday Ten (Late): Top Ten Books I Had VERY Strong Emotions About
The topic for this week:
Top Ten Books I Had VERY Strong Emotions About
. It took me forever to actually complete this post. I started some days ago, but just as I was about to post it I fell into a ditch where I made friends with Po the Possum and his best friend Mo the Mole. Since then, I've been living as a woodland creature, singing and dancing, foraging for food, not knowing how to make fire, and nearly becoming road kill. Finally I came to the deep and emotional conclusion that enough was enough. I left my friends and finally came back to hit the Publish button. That's my story, and I'm sticking to it.
1. The Man in the Iron Mask, by Alexandre Dumas
Really it was the whole Musketeer series, but it was at the end of this final book that I thought I was going to never stop crying. I tear up just thinking about how hard finishing this series made me weep.
2. A Separate Peace, by John Knowles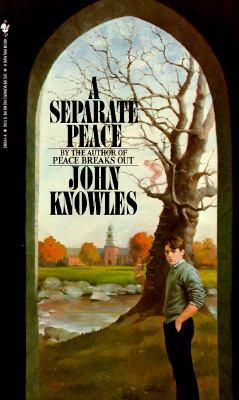 I've read it several times, and I've had the same basic reaction every time - inconsolable despair.
3. Atonement, by Ian McEwan
If you saw this movie and cried, there's a good chance the book made you cry like, ten times more. I was there. Since then, I bought the movie on DVD but I don't think I've ever actually watched it. I think I'm afraid to see it again.
4. Peter and the Starcatchers, by Dave Barry & Ridley Pearson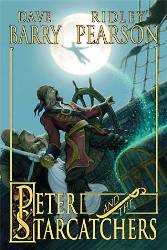 This was a happy set of emotions. The book is beautiful...really, the whole series is beautiful (but maybe leave out the fourth book).
5. Martin the Warrior, by Brian Jacques
There's one bit towards the end that hit me hard... I don't know if I "got" it the first time I read it, but I know that when I picked it up again years later, I was kind of distraught.
6. On the Road, by Jack Kerouac
Changed my life.
7. Possession, by A.S. Byatt
I was a mess. So much more so with the book than with the movie. And I love the movie.
8. Persuasion, by Jane Austen
I've read this book more times than I've read any other book. I know it cover-to-cover, and yet it strikes a chord every time I read it.
9. The Princetta, by Anne-Laure Bondoux
This time the emotion was mostly anger. While I was just as upset as Atonement or even Martin the Warrior made me, this one made me feel a little bitter. I love this book, but the ending makes me seriously angry.
10. The Woman Who Heard Color, by Kelly Jones
I don't want to give too much away...I did JUST finish this book, and the review won't be up until tomorrow. But this book...I think I cried through the entire second half of it. It was so moving and so emotionally wrecking... I literally found myself curled up in a ball on my bed weeping about it. What a gorgeous story.