Top Ten Tuesday: Top 10 Books to Read in a Day
This week's theme: Top 10 books to read in a day. Now I'm a fairly fast reader, but so often my days are broken up by work or other things, that some relatively short books even I can't get through in just a day. But here are a few that I probably could:
1. Jane and the Damned,
by Janet Mullany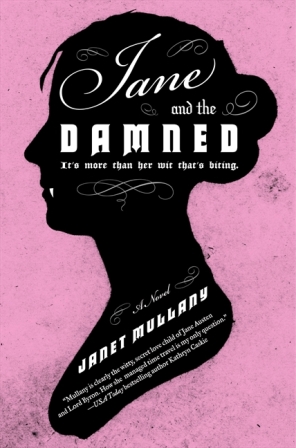 Jane Austen is a vampire. Quick read, fun subject, vampire ass-kickage. It's pretty awesome.
2. Being There,
by Jerzy Kosinski
Satire. 140 pages. Even if you've not seen the film, the book's rather funny.
3. French Leave,
by Anna Gavalda
A short novel about sibling love and rivalry.
4. The Cement Garden,
by Ian McEwan
It's 153 pages, it's creepy, and it's fantastic.
5. The Secret History of the Pink Carnation,
by Lauren Willig
The first in the Pink Carnation series, this is a quick read...actually all the books in the series are quick reads, I think. But this one is my favorite. It sets everything up for the others without being too expository. And, you know, you need some not-too-trashy-trashy romance now and again.
6. The Davinci Code,
by Dan Brown
I may or may not have read this overnight in about six hours. If I could do it, you could too.
7. Peter and the Starcatchers,
by Dave Barry and Ridley Pearson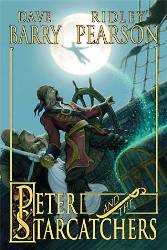 If you've not read this series yet, you should definitely start at the beginning. This one might take a little longer, but not if you do it on a rainy day when you've got nothing else to do.
8. An Assembly Such as This,
by Pamela Aidan
My favorite adaptation of Pride and Prejudice, this is book one of three. It's the shortest and probably the quickest read of the three.
9. The Book of Three,
by Lloyd Alexander
The Black Cauldron might be a little shorter (and certainly stands on its own just fine), but I think The Book of Three is a quicker read, and it sets the rest of the series up...and I happen to just like it better, too.
10. The Phantom of the Opera,
by Gaston Leroux
Nothing like reading a classic in one day to make you feel accomplished.